2D Mode
The Unity Editor and Screen View can be optimised for 2D. This video is a quick overview of both Editor Mode: 2D and Screen View Mode: 2D, how to use them and how it helps with the 2D workflow.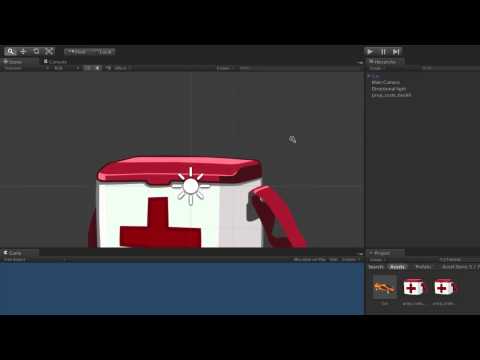 2D Mode
新手 2D Game Creation
脚本
00:58 - 01:01

Importantly these 2 settings are independent of each other.

01:54 - 01:57

When a new image is imported, the default texture imported

02:47 - 02:50

In 2D mode the scene view is locked in an orthographic

03:17 - 03:20

in the scene there are transform tools in the menu bar.

03:33 - 03:36

These tool buttons can be selected by clicking on them

04:14 - 04:17

Click and drag anywhere in the scene to move the view.

05:11 - 05:15

The translate tool is for moving game objects in the scene.

05:40 - 05:43

it is possible to work exclusively with the translate tool.