Hinge Joint 2D
The Hinge Joint 2D allows a sprite controlled by 2D Physics to rotate around a point. In this video, we cover the basics of the 2D Hinge Joint and show a few simple uses.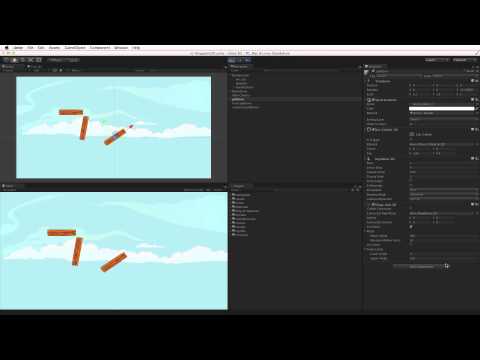 Hinge Joint 2D
新手 Physics
脚本
00:15 - 00:18

But there are many other uses of the 2D hinge joint,

00:51 - 00:54

or a point in the scene, leave the connected rigidbody

01:06 - 01:09

the other sprite must have a rigidbody 2D attached.

01:19 - 01:22

on to the connected rigidbody slot in the inspector.

01:42 - 01:45

This point does not need to be within the bounds of the sprite.

02:03 - 02:07

these values are in the connected body's local space.

02:14 - 02:17

it is important to note the Collide Connected checkbox.

02:20 - 02:23

the sprite will ignore collisions with a connected sprite.

02:41 - 02:44

The hinge joint can be actively powered by a motor.

03:44 - 03:47

One use would be to make a spring-loaded trap door.