The Sprite Type
The Sprite is a Texture Type for use with the 2D framework. In this video we will learn about the basics of the Texture Type: Sprite and the settings for the Sprite Type in the Texture Importer.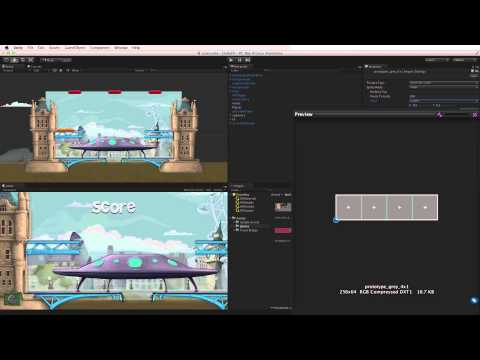 The Sprite Type
新手 2D Game Creation
脚本
00:32 - 00:35

the sprite type can be set manually in the importer.

00:50 - 00:53

Single should be chosen when the entire image asset

01:20 - 01:24

For more information on texture packing and the texture packer

02:17 - 02:22

Starting from the lower left, 0 is the start or minimum value,

02:26 - 02:31

(0.5, 0.5) is directly in the middle of the rectangle.

02:42 - 02:45

The pivot point is set per sprite in the sprite editor.

03:03 - 03:07

For more information on Filter Mode, or the Per Platform Overrides

03:37 - 03:41

When an image asset is successfully imported as a sprite

03:53 - 03:57

please see the information on the Sprite Editor linked below.