Physics Joints
How to use the basic physics joints - the spring, fixed, and hinge joints to create dynamic reactions with your rigidbody objects.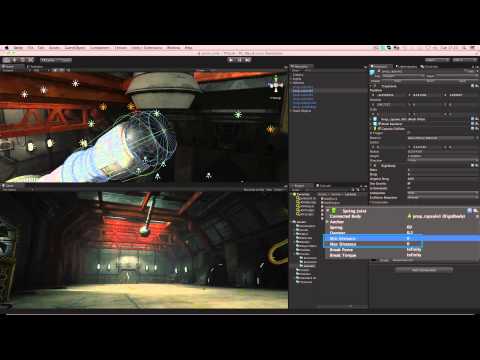 Physics Joints
新手 Physics
脚本
03:00 - 03:02

that this fires the door straight out of the frame.

03:23 - 03:26

and using the values underneath the spring settings.

04:22 - 04:26

backwards but is instead pulled away from it's hinge.