Substance - Creating rock material, Pt 1
Checked with version: 5.3
-
Difficulty: Intermediate
Substance for Unity 5: Creating PBR textures for environments and characters.
Chapter 2: Creating an environment material in Substance Designer.
Lesson 2: Creating the rock materials, Pt 1.
In this lesson we will cover creating a rock material from the rock shape.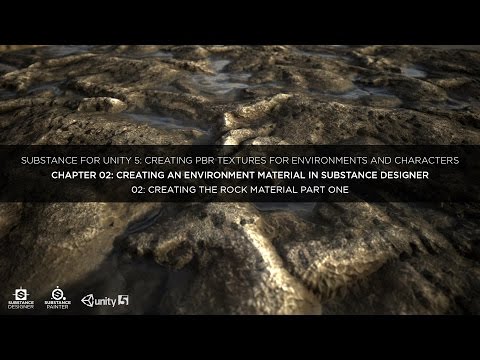 Substance - Creating rock material, Pt 1
Intermediate Graphics
Support for this topic is provided by Allegorithmic. Please click HERE for the support topic on the Allegorithmic forum. Complete project files can he downloaded HERE.